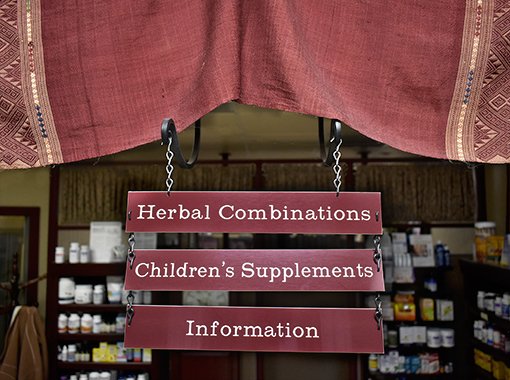 Frequently Asked Questions (FAQs)
What hours are you open?
Our store is open Monday through Friday 9a.m. to 5p.m. and on Staurday 9a.m. to 2p.m.. We are closed Sundays and most Federal holidays, so please be sure to call before coming during such periods.
Can I make an appointment to discuss my health issues?
Yes, we would love to schedule an appointment for you. Most appointments are scheduled for Thursdays and Fridays. Scheduling an appointment often reduces your wait time and possible interruptions while discussing your health issues.
Do you ship vitamins, herbal supplies, holistic supplements or any of your other products?
Yes, we are more than happy to ship across town or cross country!
What does it mean to be GMP certified?
Good Manufacturing Practice (GMP) is a system for ensuring that products are consistently produced and controlled according to quality standards. It is designed to minimize the risks involved in any production that cannot be eliminated through testing the final product.
What does NSF certified for sports mean?
A product that is designated as NSF (National Sanitation Foundation) certified for Sport® goes above and beyond the established standard for quality in dietary supplements. It demonstrates the manufacturer's commitment to providing athletes with a clean, safe product, and promoting fair play in sport.
What does it mean for a lab to be accredited?
Laboratory accreditation is a means of determining the technical competence of laboratories to perform specific types of testing, measurement and calibration.
What is ISO 17025 accreditation?
ISO/IEC 17025 accreditation is the single most important standard for calibration and testing laboratories around the world. ISO 17025 accredited laboratory's have demonstrated that they are technically proficient and able to produce precise and accurate test and calibration data.
What are Vendor Certification Programs?
It improves food safety through performance tracking. It is more than a food safety or quality audit. The VCP is a major assurance link in the entire supply chain, from the field to the customer or point of purchase.
What does Standardized to Contain mean?
"Standardized" means that manufacturers ensure every batch of their products is produced in a consistent way, with the same ingredients and same concentration of ingredients. It is usually a term that refers to extracts from plants (herbal medicines), which contain a specific percentage of active ingredient(s).
What does third party testing mean?
Third-party certification means that an independent organization has reviewed the manufacturing process of a product and has independently determined that the final product complies with specific standards for safety, quality or performance.