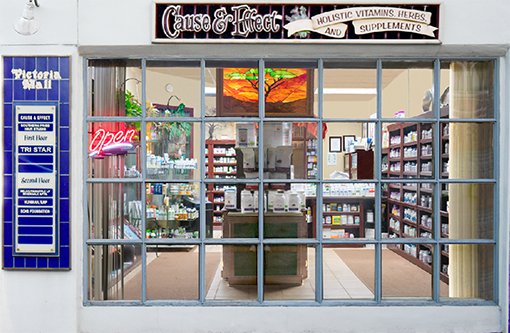 Cause and Effect would love to here from you, should you have any questions regarding holistic supplements, vitamins, natural health products and the many services related to such.
No longer in the Smoky Mountains area and you need your products shipped to you, please give us a call and we will be glad to do so.
Cause & Effect, LLC
134 Court Avenue, Suite 100
Sevierville, TN. 37862
Email: info@causeandeffecttn.com
Phone: (865) 774-5255
Fax: (865) 774-5263
Store Hours
Mon – Fri  9AM-5PM
Saturday 9AM-2PM
Sunday Closed
Note: Fields marked with asterisks (*) are required.